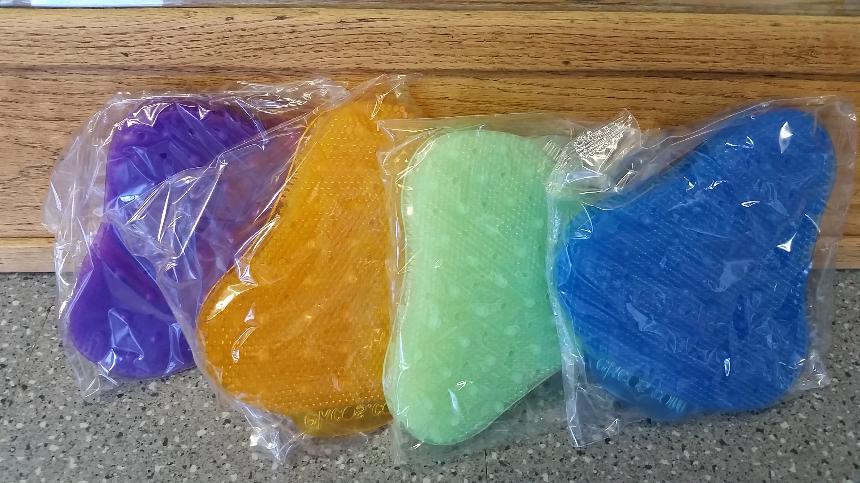 Ekcoscreen™ by Ekcos™ The anti-splash device for urinals!: The Ekcoscreen with patent technology, has brought unsurpassed value and benefits to thousands of public restrooms around the globe. Uses Patented Sealed Bristle Technology™ to eliminate urine backplash in the urinal. The Ekcoscreen emits a fresh, clean scent and lasts twice as long as other screens on the market - 60 days plus! The Ekcoscreen works with waterless and conventional urinals. The Ekcoscreen is 100% BIODEGRADABLE!!
Petro Green Hydrocarbon Mitigation Agent and Vessel Cleaner: Petro Green is a concentrated non-ionic blend of surfactants designed to provide exceptional performance to remove hydrocarbons in most applications. It has the unique ability to emulsify any fuel, gasoline or oil and keep all hydrocarbons suspended in a water-based, stable solution. Petro Green provides exceptional cleaning power for tank and vessel clean-outs to remove all hydrocarbons and reduce or eliminate LEL readings. Petro Green can also be used to clean hydrocarbon spills, leaving no residue as well as enhancing bioremediation. As well, Petro Green is a very effective product for emergency response spills. Apply to fuel spills, etc, to reduce volatility and to emulsify fuel for easy clean up. Petro Green is available in 205 litre drums and 20 litre pails.
CSP Truck Wash & Soot Remover: A concentrated product ideally suited for removal of carbon soot generated from exhaust. It is also an effective cleaner and degreaser for industrial trucks, equipment and buildings.
Dress It Tire and Interior Shine: Dress It is a silicon-free VOC compliant dressing that will produce a deep, wet looking shine that won't attract dirt. Great for body shops where silicon is an issue. Spray and leave for a "wet look" shine, or spray and wipe for a deep black look. Dress It is safe for automotive repair/fresh automotive paint, and safe for any vinyl or rubber surface. Dress It is available in 4 litre jugs and 1 litre spray bottles.